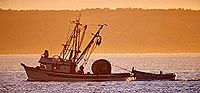 Stella Alimentari was founded in Milan in 1935 by Nicola Stella. The driving force of this idea was the will to introduce to as many consumers as possible our best national and foreign preserved food products.
Even then the corporate strategy was mainly concerned with importation, and today we can say that more than 80% of the turnover is developed in this sector, through the continuous improvement of the product classes as regards product quality and supplier reliability.
Today more than ever the market is no place for improvisation. So much so that, starting from the year 1986, it has been necessary to implement a radical - and continuous - renovation of the departments specialised in the preparation and packaging of some of our most important products, in order to allow consumers to purchase from us the freshest and safest products available in their favourite formats.
We are the third generation of Stella family members to run this company which continues to feature great dynamics and flexibility. Despite its current size, the family's commitment to management has remained the same, allowing us to continue having personal relations based on mutual trust with our many customers.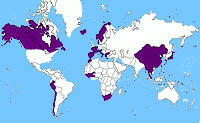 As you can see for yourself in the Information section, our products come from all parts of the planet, according to their quality and availability. Today, just like in 1935, we apply the same care in selecting the products and the suppliers, so as to bring to your table the best there is.
You can purchase our products in the best Italian supermarkets, the most refined food stores, or by contacting us directly.
Buon appetito with Stella foods!